On Tour with
Prism Book Tours
.



Getting involved shouldn't be this dangerous…


Cate Sullivan is no damsel in distress. She's kept herself and her son safe for six long years. Built a good life in Indian Lake. But now that her drug-dealing ex-husband is moving his operation here, that life is about to explode.

Her instincts tell her to trust Detective Trent Davis. That he's more than just a handsome cop doing his duty. The former Green Beret has even formed a fast bond with her son. But there's something he's not telling her. Some darkness that keeps him from giving in to the feelings she knows are growing between them. Cate trusts Trent to keep her safe, but the real question is whether he'll trust himself with her heart.

REVIEW:
Oh boy, everyone knows, especially mothers...There is nothing we won't do to help or protect our kids. It doesn't matter who you are, if a mother sees or hears danger of any kind in regards to her kid(s), mama bear is coming out. This is a lovely story about a woman on the run with her child who finally finds a place where she thinks she can stop running and breathe. Just as she is enjoying her time of reprieve, her mean drug-dealing ex-husband is back in the picture. However, make no mistake. She is no damsel in distress in need of a man on a white horse. Thankfully, she has made friends with the really handsome detective as well so, when her ex show up, she doesn't need to handle business on her own.
This was a "damsel in distress" type book where the damsel is no damsel but does need help because she is in distress. But she is trying her very best to keep things orderly and clean. This author was a new for me, but after reading this book, I really enjoyed her writing so I'll be reading more of her books! It was suspenseful, heroic, intense, and loving. What a great mix!
Goodreads│Amazon│Barnes & Noble│Harlequin
Advanced Review for Protecting the Single Mom

This is an exceptional romantic fiction novel that inspires women to achieve their dreams and warms the hearts of the romantics. It is a beautifully well-written story with a clean context. It is suitable for anybody who loves a good romance and yearns to be inspired to make a change in their circumstances. - Susan Sewell for Readers' Favorite
Other Books in the Series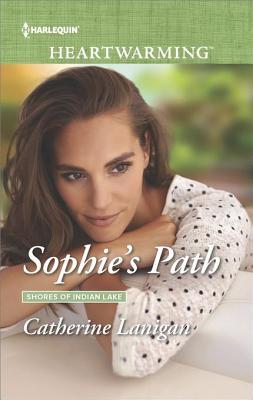 Catherine Lanigan
is the international bestselling and award-winning author of forty published titles in both fiction and non-fiction, including the novelizations of Romancing the Stone and
The Jewel of the Nile
, as well as over half a dozen anthologies, including "
Chicken Soup for the Soul: Living your Dream
", "
Chicken Soup for the Writer's Soul
", and more. Ms. Lanigan's novels have been translated into dozens of languages including German, French, Italian, Spanish, Russian, Portuguese, Chinese, and Japanese. Ms. Lanigan's novels are also available in E-books on Amazon.com and Barnes and Noble.com, Apple Store, Mobi and Kobo. Several of her titles have been chosen for The Literary Guild and Doubleday Book Clubs. Her Vietnam war-based novel,
The Christmas Star
, won the Gold Medal Award Top Pick from
Romantic Times Magazine
and has also won Book of the Year Romance Gold Award from
ForeWord Magazine
as well as Book of the Year Romance from Reader's Preference.

Lanigan is the author of a trilogy of non- fiction books regarding angelic intervention in human life: Angel Watch, Divine Nudges and Angel Tales published by HCI and Cedar Fort. Skyhorse published Lanigan's "how-to" book on writing: Writing the Great American Romance Novel. Lanigan was tasked by the NotMYkid Foundation to write a non-fiction book addressing teen addictions. Ms. Lanigan's first Young Adult adventure novel, The Adventures of Lillie and Zane: The Golden Flute, was published by Cedar Fort.

Currently, she has published seven novels in the Shores of Indian Lake series for Harlequin Heartwarming: Love Shadows, Heart's Desire, A Fine Year for Love, Katia's Promise, Fear of Falling and Sophie's Path. Protecting the Single Mom pubs April, 2016. She has recently contracted for two more in the series: Wedding for Isabelle and A Bride for Mica.

As a cancer survivor, Ms. Lanigan is a frequent speaker at literary functions and book conventions as well as inspiring audiences with her real stories of angelic intervention from her Angel Tales series of books. She is an outspoken advocate for domestic violence and abuse and was honored by The National Domestic Violence Hotline in Washington, D.C. (THE EVOLVING WOMAN). She has been a guest on numerous radio programs including "Coast to Coast" and on television interview and talk show programs as well as blogs, podcasts and online radio interview programs.


-
1 winner will receive a $50 Amazon eGift Card
(open internationally)

- 1 winner will receive a tote bag and three Shores of Indian Lake books: Katia's Promise, Fear of Falling and Sophie's Path (US only)