Inside the Book
Title: Double Take
Author: Abby Bardi
Publisher: Harper Collins Impulse
Pages: 186
Genre: Mystery/Women's Fiction
Synopsis:
All those people - were any of them who they seemed?

Set in Chicago, 1975, Double-take is the story of artsy Rachel Cochrane, who returns from college with no job and confronts the recent death of Bando, one of her best friends. When she runs into Joey, a mutual friend, their conversations take them back into their shared past and to the revelation that Bando may have been murdered.

To find out who murdered him, Rachel is forced to revisit her stormy 1960s adolescence, a journey that brings her into contact with her old friends, her old self, and danger.

Surprising and haunting, this is an insightful reminiscence of a time of naivety, danger and renewal.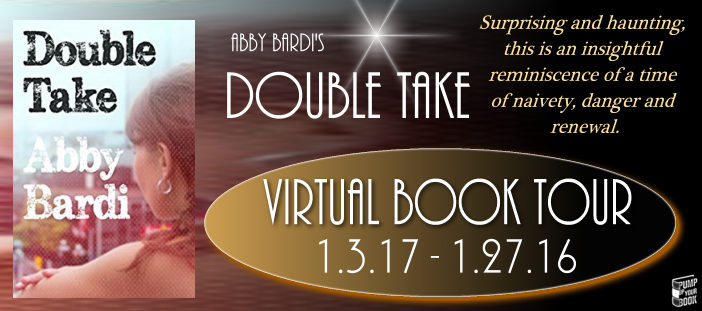 My Thoughts:
This story moves between two time periods: 1975 When Rachael has
rebound to home to her old neighborhood in Chicago and 1969 when everyone knows her by a different name, Cookie.
It took me a minute to figure this one out because it jumped back and forth in almost scene-like story lines but, once I got the hang of it, it was fine.
The only thing I found a real challenge for myself was keeping up with the different characters given the structure of the story with jumping back and forth.
But, as you're jumping back and forth figuring out who Rachael/Cookie is and was, you're getting glimpses to help figure that out; such as the death of a good friend and rape.
This was well-written, interesting story line that jumped around. I found myself making mental notes of who from what time period of her life. This was definitely a different kind of read for me.
Meet the Author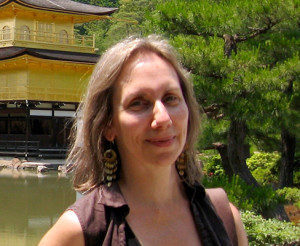 Abby Bardi is the author of the novels
The Book of Fred
,
The Secret Letters,
and
Double Take.
Her short fiction has appeared in
Quarterly West
,
Rosebud
,
Monkeybicycle
, and in the anthologies
High
Infidelity, Grace and Gravity
, and
Reader, I Murdered Him
, and her short story "Abu the Water Carrier" was the winner of
The Bellingham Review
's 2016 Tobias Wolff award for fiction. She has an MFA in Creative Writing and a Ph.D. in English from the University of Maryland and teaches writing and literature in the Washington, DC, area. She lives in Ellicott City, Maryland, the oldest railroad depot in America.