Searching for Sarah
(
The Sarah Series
#1) by Julieann Dove
Adult Contemporary Romance
Paperback & ebook, 333 pages
April 27th 2017
The first in a three book series called Searching for Sarah. Come meet Sarah and begin her journey....
Sarah Keller is convinced that her Mr. Right is stuck in traffic…in another country…on another planet. 'Thirty-one and still single' isn't how she wants to be introduced by her dad. That's why she's on five dating websites, posing as anything from an avid gardener to a crazed thrill seeker.
Sam Turner is a single dad, workaholic, who owns his own company. Long-term relationships have never worked out for him. That's why he needs a nanny.
When a mutual friend suggests Sarah take the job temporarily, everything changes for them both. Sarah begins falling for the man who meets almost none of her online criteria. And when strange things start happening—things that jeopardize the safety of Sarah, Sam is the last person she would imagine is hiding something.
REVIEW:
I liked Sarah, the main character. She was real and likable. The story was enjoyable as well. As a whole I enjoyed the book. However the ending, just sort of happened. There wasn't a gradual slope to the ending, it just stopped. I know there is another installment coming and I am looking forward to that. Hopefully it'll explain the ending in this book because it left me feeling like, "wait, what?"
It is a good book, worth the read, just be forewarned about the ending - but at least there is another book on the way!
Goodreads│Amazon│Barnes & Noble
Julieann Dove
lives in Virginia, yet longs to live everywhere else. It doesn't come as a surprise that along with her gypsy soul, comes an active imagination. That's why she loves to write and invent worlds and people, so that she can formulate their happily ever after. Hobbies include cooking new recipes, sewing, and spending time with her cute boyfriend/husband and five fabulous children. Vacations happen in Nantucket or the Carolina beaches—anywhere there is inspiration for her next book. One day she hopes to travel to Italy, drive one of those little cars around the countryside, and speak the language fluently!
Other Books by the Author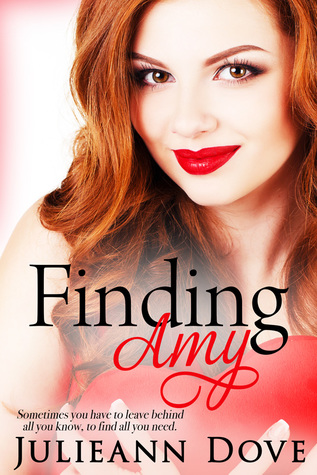 - 1 winner will receive a signed copy of Waking Amy (US only)

- 1 winner will receive an ebook of Waking Amy (open internationally)

- Ends May 9th