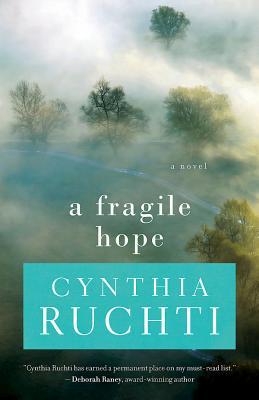 Josiah Chamberlain's life's work revolves around repairing other people's marriages. When his own is threatened by his wife's unexplained distance, and then threatened further when she's unexpectedly plunged into an unending fog, Josiah finds his expertise, quick wit and clever quips are no match for a relationship that is clearly broken.
Feeling betrayed, confused, and ill-equipped for a crisis this crippling, he reexamines everything he knows about the fragility of hope and the strength of his faith and love. Love seems to have failed him. Will what's left of his faith fail him, too? Or will it be the one thing that holds him together and sears through the impenetrable wall that separates them?
Review:
This isn't your typical everyday read. This may get your emotions flowing as Ruchti reminds us to love and cherish like there will be no tomorrow, especially since we are not promised tomorrow. This book is such a great reminder for us all to talk, and really talk, listen, and show appreciation to those that are in our lives and support us. This books hits on important topics that others may have trouble bringing up or discussing but is so important to do so. This was an emotional yet inspiring read and I look forward to reading more from this author.