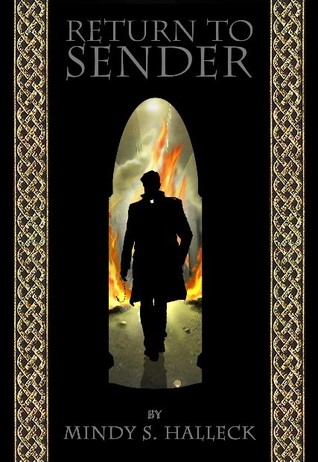 1955 ~ Father Theo Riley never wanted to be a priest, nor a killer. The former boxing champion and Korean War veteran gave up more than a career when he went into the Army. He lost the only thing he ever wanted: his love, Andréa Bouvre. Friends thought Theo entered the priesthood to mend his broken heart or atone for the massacred orphans he couldn't save in Korea. However, the truth is much darker and more damning, tied to a blood debt and family secret that has haunted Theo since he was a boy. He drinks to forget he ever had a life of his own—waits for death, prays for mercy, and hopes for a miracle. He gets all three whennfold a child goes missing, another shows up on his doorstep, and the love of his life drives back into his world; the seaside hamlet of Manzanita Oregon. Theo's dreaween m reunion with Andréa becomes a nightmare when a serial killer who considers himself a holy man targets the town and everyone Theo loves. Drinking days decidedly behind him, Theo and some old warriors set out to send evil back to hell and a few good souls to heaven in RETURN TO SENDER
This story is set back to the time right after the Korean War and geographically in Oregon. The story is about a man named Father Theodore Riley from his childhood until his return home from war. He feels the need to join the priesthood due to his mother who has always wanted a son that is a priest as well as to pay his deeds.
I love that this is a psychologically paced book that makes you think outside of the box. The storyline is emotional, touching, and gripping. Although the story of the relationship between Theo and his mother is endearing and loving, there is still much pain, shame, and guilt intertwined in the story as a whole, but watching it unfold then come together was such a journey.
This story was not my typical read but I am so glad I read this. I would recommend this read to others.